Opponents
From Fleet
The majority of your opponents come in the shape of an NPC; so someone who isn't a player. These come in ALL shapes and sizes, from eel, to scurvy to random ball of metal; all of which you can attack by landing on top of them. Killing NPCs gives you skills, helps you complete missions and some NPCs also drop goods which you can pick up and use (most of all, killing NPCs gives you a sense of BRAVADO), but they do fight back, so make sure you have the right skills before tackling each one. You can get a good idea of what you can and can't take a chunk out of by reading this wiki, talking to older players and (somewhat riskily) giving them a poke yourself.
Whatever oddities you face though, just make sure you kill them in style.
Spawned critters inherit the properties of their parents.
More then just ambush/block.
INFO GATHERED WITH ENG/WEAP AROUND 30

NPCs can be stronger, or weaker than it's average stats. So if you're just barely able to handle a certain beastie.. be careful. The next one you face may be his stronger brother.
It is unknown to what degree they can be stronger or weaker, but it definitely differs by NPC. The max is believed to be 25%.
Shields regenerate every 30 seconds.
NPC Index up to date, individual entries may be outdated. --
Fox
23:56, 30 April 2012 (UTC)
NPC Index
I'm working on this table right now, please don't mess with it. <3 --
Fox
22:32, 26 April 2012 (UTC)
add loot + image
maybe fire rate?
maybe estimated skills?
Red Fractal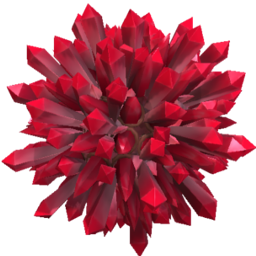 ? XP
5,400 Hull, 6,400 Armor, 1,900 Shield
Shield recharge: ?
Guns: 8 x Huge Crystal Pulse
Missiles: Large Crystal Spike
Influence: ?
Rank: ?
Family: Crystals
Black Fractal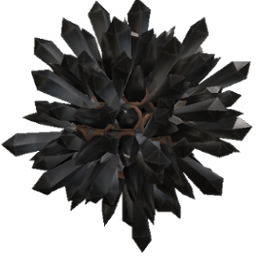 Coming soon...hopefully on the other side of the universe to you.
Assimilant Drone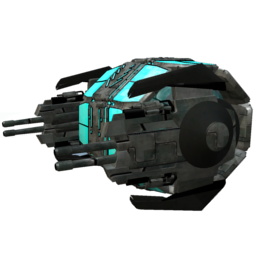 Rank 12
Influence per Mission: 144
1,363 - 2,413 XP
1,000 hull, 1,000 armor, 0 shield
Guns: 2 X 1 MJ Pulse Laser (15 - 21 Damage)
Turrets: none
Missiles: none
Family: Assimilant

(36 Drones killed to get info)
Assimilant Fighter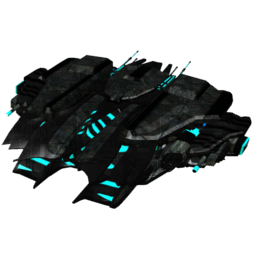 Rank 20
Influence per Mission: 400
8,571 XP
3,000 hull, 7,000 armor, 2,000 shield
Shield Recharge: 500
Guns: 10 X 20 MJ Pulse Laser
Turrets: 2 X Tiny Omega Canon
Missiles: Sunburst
Retreat hold
Family: Assimilant

(1 Fighter killed to get info)
Assimilant Mothership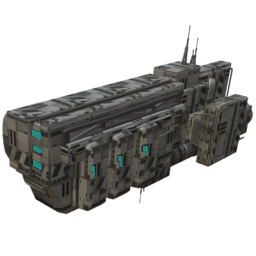 Rank: 21
Influence per Mission: 441
47,391 - 115,307 XP
20,000 hull, 12,000 armor, 4,000 shield
Shield Recharge: 1,000
Guns: 8 x 10MJ Pulse Laser (8 shots, so 4 guns, 112 - 124 Damage)
Turrets: 1 x Tiny Omega Cannon (1 shot, so 1 turret, 162 - 176 Damage)
Missiles: Sunburst
Family: Assimilant

(2 Motherships killed to get info)
Assimilant Hive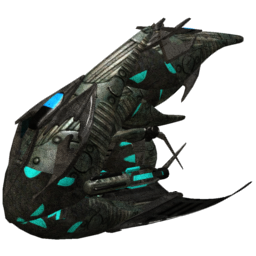 Level: 22
Influence per Mission: 484
102,576 - 119,705 XP
50,000 hull, 60,000 armor, 5,000 shield
Shield Recharge: ?
Guns: none
Turrets: none
Missiles: Sunburst
Ambushes
Family: Assimilant

(3 Hives killed to get info)
Sentry Battalion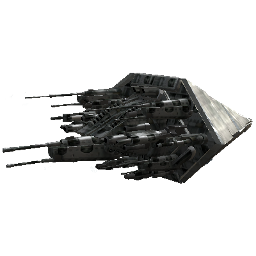 97,882 XP
2,000 hull, 5,000 armor, 5,000 shield
Shield recharge: 1,000
Guns: 6 x 50 MJ Pulse Laser (Damage: 240 - 342)
Guns: 2 x 20 MJ Pulse Laser (Damage: 202 - 223)
Guns: 2 x 10 MJ Pulse Laser (Damage: 89 - 127)
Turrets: 3 x Rail Turret (Damage: 63 - 70)
Missiles: 2 x Z-001, launched every first round of combat! (Damage: 51 - 67)
Missiles: 1 x Sunburst (Damage: 275 - 358, reload time: 6 - 7 rounds)
Retreat holds
Influence per Mission: 529
Rank 23
Family: Sentry
Xyzzyl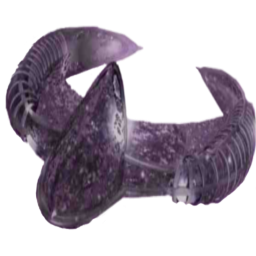 XYZZYL --Famous last word of Johnny "Goundwire" Fitzsimmons
Not so much a word as a sound. Named Most Attractive Sentient Being by the Terran Academy of Thunderbolts, Johnny "Groundwire" Fitzsimmons was stuck by lightning 15 times before he was finally granted his pilot's license. Finally allowed into space, Fitzsimmons found great popularity among his fellow pilots who frequently invited him on excursions to hunt electromagnetic based life forms. During a solo package run to Orion Prime, "Groundwire" came across a new life form that sent his sensors off the scale. Not one to shy away from a good electrocution, Fitzsimmons attacked and suddenly a legend was born. Well...killed really.
Level: 15
Influence per Mission: 225
4,862 - 6,133 XP
1,600 hull, 1,700 armor, 0 shield
Guns: 5 x Electro Shock (Damage: 42 - 49)
Guns: 4 x Large Tentacle (Damage: 20 - 21)
Missiles: Pronged Spike (Damage: 438 - 486, Reload time: 4 - 6 rounds)
Family: Xyzzyl

(13 Xyzzyls killed to get info)
Kroc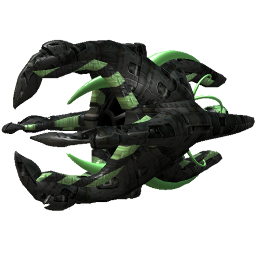 Level: 26
Influence per Mission: 676
11,799 - 14,226 XP
3,000 hull, 7,000 armor, 100 shield
Shield recharge: 100
Turrets: 15 x Rail Turret (Damage: 41 - 46)
Missiles: Debilitator (Damage: 35 - 36, Reload time: not enough info)
Missiles: Titan (Damage: 1,090 - 1,123, Reload time: not enough info)
Drops: 200 m3
Family: Kroc

(2 Krocs killed to get info)
Hydra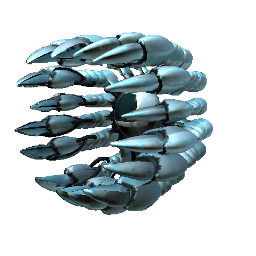 Level: 14
Influence per Mission: 196
3,547 - 4,625 XP
800 hull, 1,800 armor, 100 shield
Shield recharge: 100
Guns: 14 x 10 MJ Pulse Laser (Damage: 93 - 111)
Missiles: 4 x Z-001, fired every first round of combat! (Damage: 51 - 60)
Missiles: 1 x Sunburst (Damage: 310 - 332)
Drops: Sunburst
Family: Hydra

(31 Hydra's killed to get info)
Gargoyle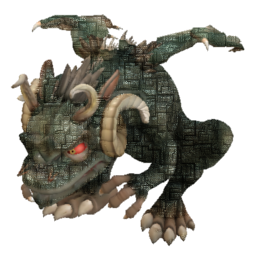 Level: 14
Influence per Mission: 196
4,393 - 6,263 XP
2,000 hull, 3,000 armor, 100 shield
Shield recharge: 100
Guns: 18 x Bite (50 - 59)
Family: Gargoyles

(8 Gargoyles killed to get info)
Red Dragon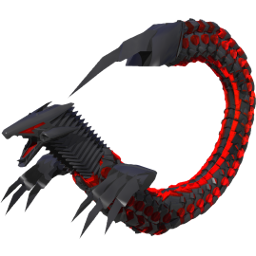 NPC image by Clockworkman
Level: 30
Influence per Mission: 900
??? XP
??? hull, ??? armor, ??? shield
Shield recharge: ???
Guns: ???
Family: Dragons

(0 Dragons killed to get info)