Assimilant Mothership
From Fleet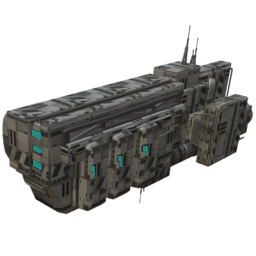 Power, absorbing territory, riches, energy, culture, you! Come to me... Do not fight against it... Your struggles are futile!
Do stay away from its open hanger.
Rank: 21
Influence per Mission: 441
47,391 - 115,307 XP
20,000 hull, 12,000 armor, 4,000 shield
Shield Recharge: 1,000
Guns: 4 x 10MJ Pulse Laser (112 - 124 Damage)
Turrets: 1 x Tiny Omega Cannon (162 - 176 Damage)
Missiles: Sunburst
Family: Assimilant
Exactly one Assimilant Mothership will spawn at the beginning of an Assimilant Incursion. If the Assimilant Mothership is destroyed the Incursion is over.